Michael Goodwin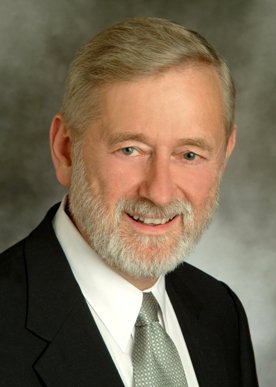 Michael Goodwin
International President
Office and Professional Employees International Union, AFL-CIO, CLC
Michael Goodwin has served as International President of the Office and Professional Employees International Union, AFL-CIO, CLC since his election in 1994.
Goodwin joined OPEIU in 1960 as a mailroom clerk working for the Seafarers Vacation Plan. Rising in the ranks of OPEIU's New York Local 153, he was elected Secretary-Treasurer in 1977 and Business Manager in 1994.Serving as an International Union Vice President since 1979, he was elected International President in 1994.Goodwin was elected to the Executive Council of the AFL-CIO in 1995.
Goodwin also holds the following positions:
--President, The American Labor Museum/Botto House National Landmark
--Director, AFL-CIO Union Privilege Program
--Secretary-Treasurer, New York Hotel Trades Council, AFL-CIO
-- Vice President, NYS AFL-CIO and a member of the Executive Committee
--Vice President, New York City Central Labor Council, AFL-CIO
--Secretary- Treasurer, Coalition of Kaiser Permanente Unions
--Member, Board of Directors, America's Agenda: Health Care for All
At the 1974 OPEIU Convention, Goodwin received the Henderson B. Douglas Memorial Award
-- the Union's highest award for organizing.He is the recipient of the Workers Defense League's 2012 David L. Clendenin Award for Distinguished Service to Labor's Rights.
Goodwin, a native of Staten Island, New York, lives with his wife, Patricia Hoffman, and two children, Christopher 24, and Annie 19, in Rutherford, New Jersey.He also has four children from a former marriage, Donna, Patricia, Cherylyn, and Karen, and eleven grandchildren, Melissa, Anthony, Brittany, Paige, Camryn, Claire, Penelope, Gianna, Axel, Jordyn and John.
Patricia Hoffman served as an OPEIU Local 153 union representative since 1978, and was a Senior Business Representative when she retired in 2009.